Demolition D being in Savannah reminded me how much I miss my trips to the east side of the state.
My bother has lived in and around Savannah for about 15 years. For awhile, the boys were at an age that traveling there frequently was easy. Time marches on though and the trips have become very seldom. With having worked Saturdays for the the past 3 years, Demolition D's sports, Traveler's plays and The Man and Scouts, there just has not been enough time.
Sometimes, it was just myself going on the trips. Others the rest of the family.
This trip was around Thanksgiving eight years ago. It does not seem that long ago, but the date and the pictures of the boys do not lie.
It was a great trip. After a ride through a section called Isle of Hope we headed to Wormslow, the remnants of a colonial estate built in the early 1700's
A working plantation, it was unique in that it had also had an experimental garden. The garden was known to be host to a centure plant with a 27 foot blossom. Also unique to the area, grown in this garden - figs, apricots, pomegranate.
None of that is present any more. Just the tabby ruins. And a small site with a guide to teach visitors the trials of living in such an area during that time. I think I will stick to modern times, no tabby making for me!
But the trails were, actually probably still are, fantastic nature spots.
The trees twisted by the winds make it a wonderland.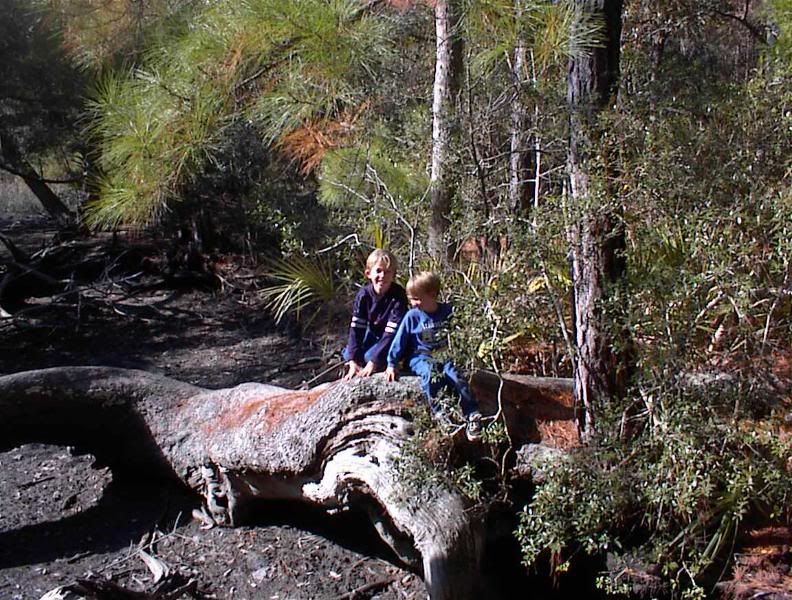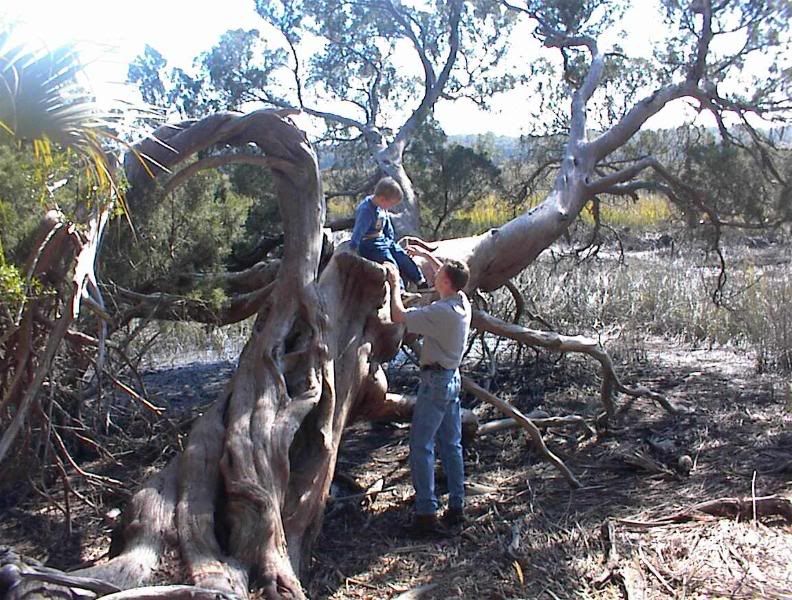 Memories, what memories do you have today? Take a walk back and have a good time.
Monday Memories hosted by
Gayle at Planet M Files